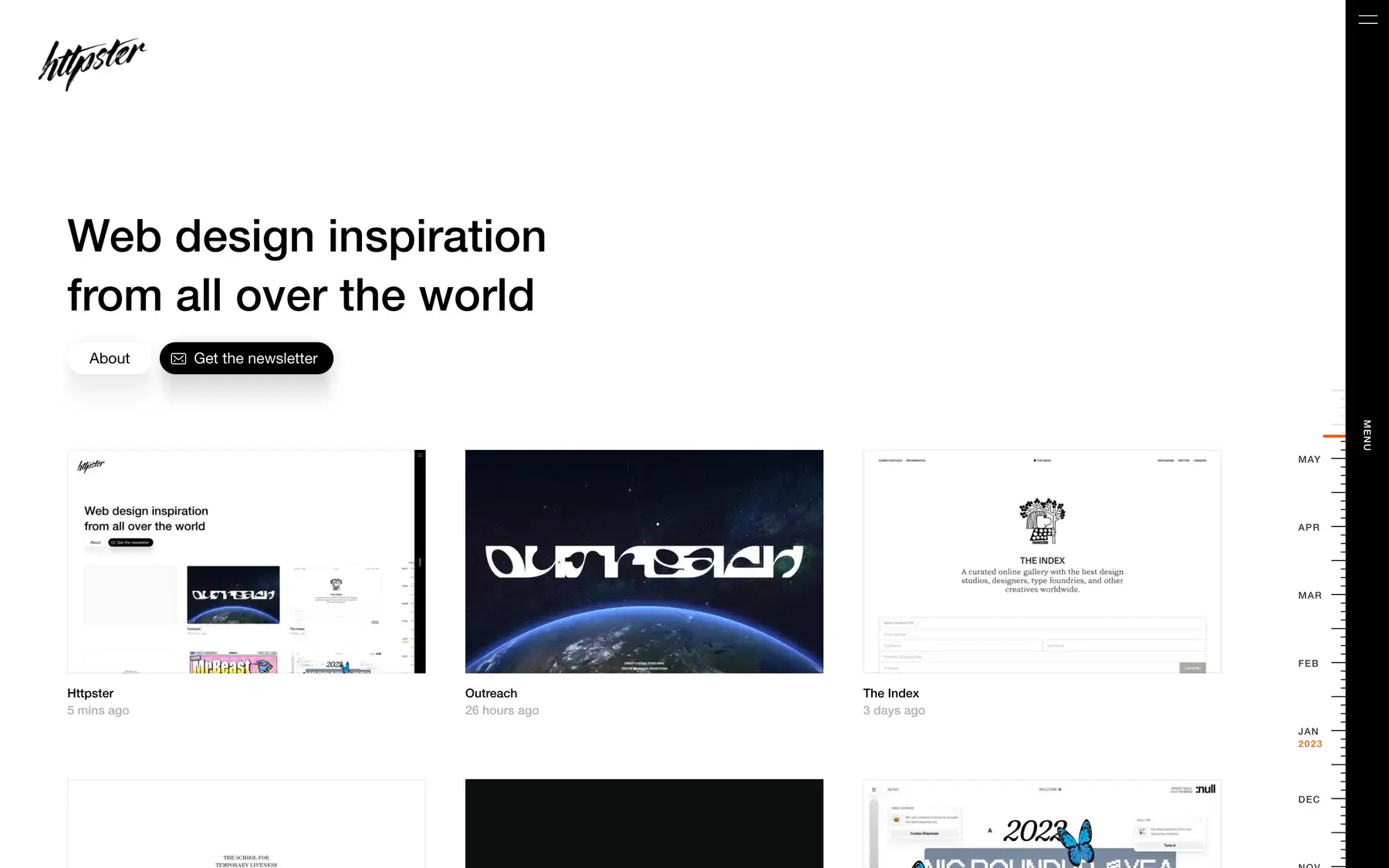 This update allows us to add multiple images, credits, and a short comment to websites we feature here on Httpster. The grid view is now wider and better utilises space on large displays. The single website view now has a gradient behind it using colours from the website screenshots. An interesting yet subtle feature is the directional drop shadow on the buttons.
To be honest I'm not sure if I like this gradient, but let's live with it for a bit and see. This work releases some features that form part of a holistic rebrand that's currently in progress. If you want to read more about this, the newsletter is the place to hear it first.
For archival purposes you can see the previous version of Httpster here.
— Dom