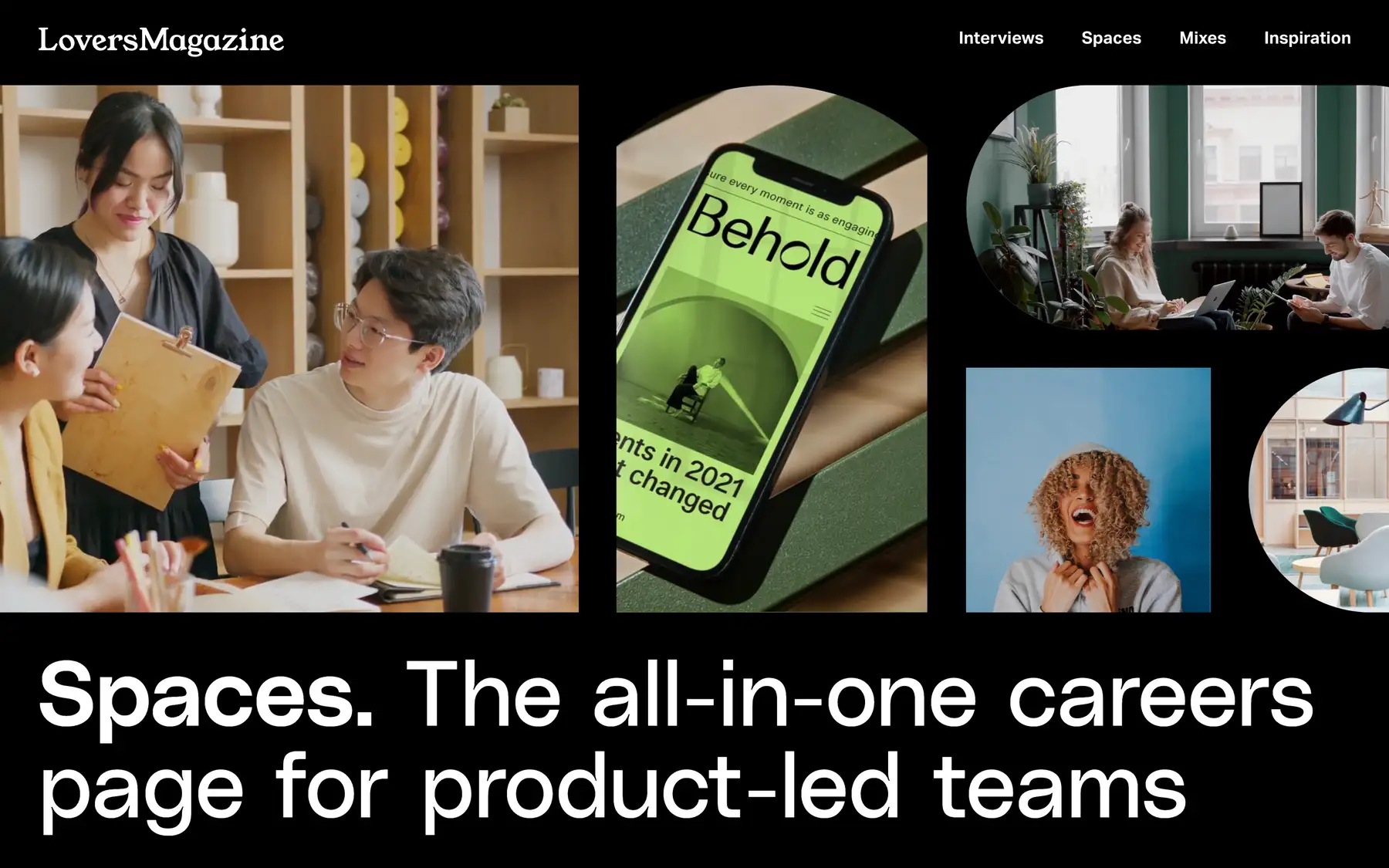 Spaces by Lovers Magazine
Spaces is a platform for hiring great designers and engineers. The website copy claims this is more than a job board, letting you show off your company's culture and values through editorial storytelling.
This website leads with a carousel of video and imagery that feels unique due to the layout and masking of the elements within it. Large white type on a solid black background gives this design its confidence. The large font size shows off the cuts in the typeface PolySans. In digital design we have no such thing as ink bleed so it's nice to see typefaces featuring inktraps like this used as a stylistic choice. Scroll based animations add visual flair.